NEK90007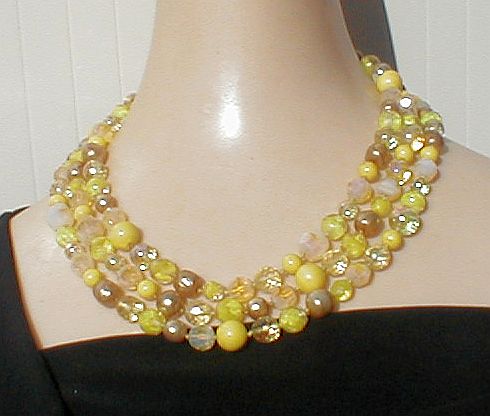 Golden Crystals, Sim. Pearls and Beads Long Rope

Faceted gold and clear mix crystal beads, some with iridescent (aurora borealis) finish and others in translucent milk glass alternate with bronze color simulated baroque pearls and bright yellow round beads for a golden highlights effect. With a secure spring ring closure, you can wear it at different lengths, as shown here high and low, and even up to four times around your neck.
Note Length: 60", 8, 9, 10 mm bead sizes.


$50.00
+Shipping: $7.00