Liz's Vintage Silver Flatware Online Shop
SPECIAL OFFER

Fritz Voos Baroque Style
Steak Carving Knife, Fork, and Sharpening Rod
by Fritz Voos, Germany

Click images for large view.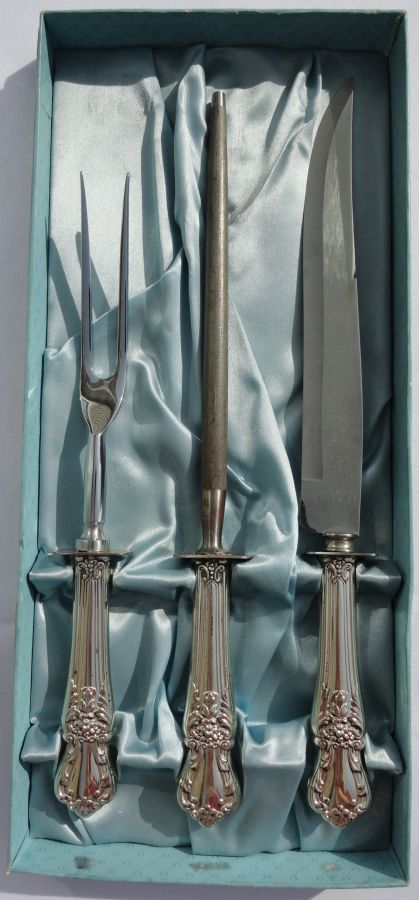 Baroque 3-piece Steak Carving Set
By Fritz Voos, Germany
C:a 1950's.

*Silverplated Ornate Handles with Guards
Stainless Steel Blade and Fork Tines
Blade stamped F. VOOS STAINLESS
Unused Condition
*Original Presentation Box

Knife 12 1/2"
Fork 10 1/2"
Sharpening Rod 12 1/4"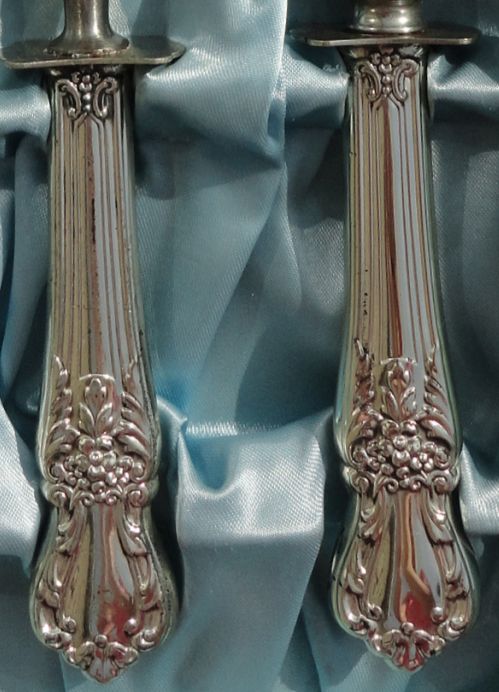 Closeup of Handles

Very similar pattern to Ancestry 1940
by Weidlich, Sterling


$40.00/Set
FRITZVOOS-CARVSET

Available: 1 Set

*Silver may be plated or sterling, not tested. Presentation box is shopworn.
More Fritz Voos vintage flatware here.

Liz Vintage Silver Flatware Inventory & Shopping Information

Liz Collectible Jewelry HOME