Liz's Vintage Silver Flatware Online Shop
SPECIAL OFFER

Reed & Barton Silver Plate

Rex ~1894

Henrici's and McLaren Service

Click images for large view.
REX1894-SPECIAL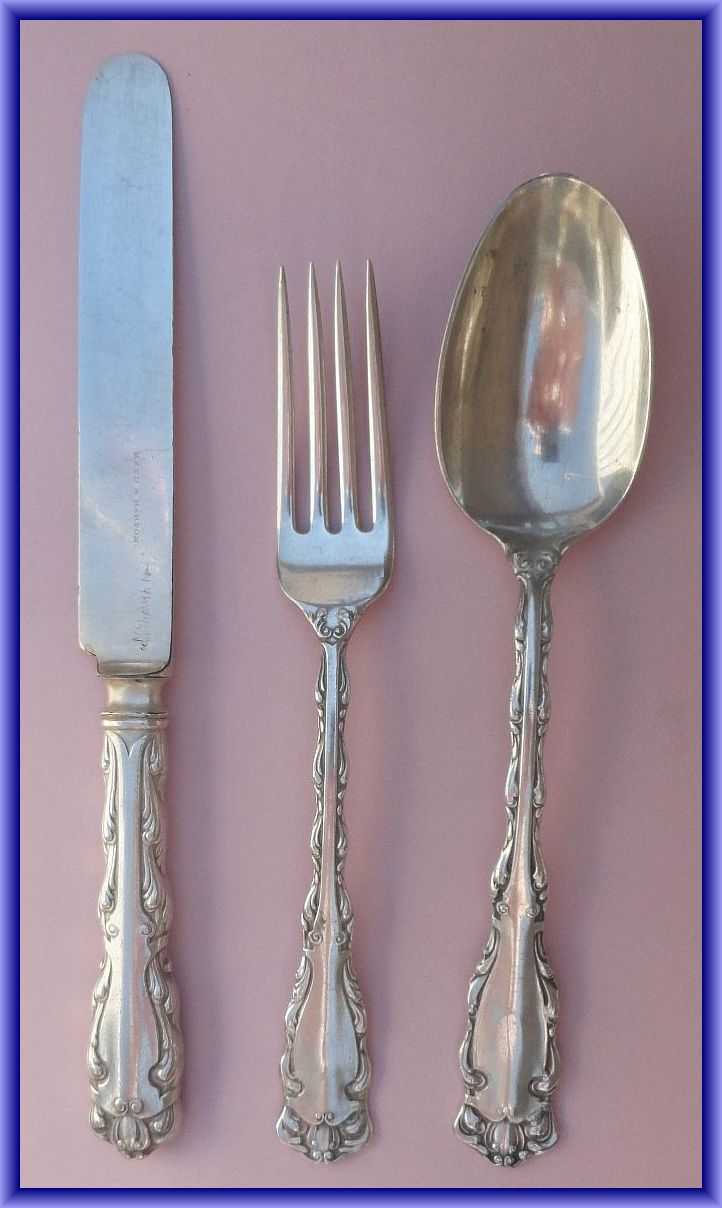 12 Knives, 9 3/4"
12 Forks, 7 3/4"
7 Spoons, 8 1/4"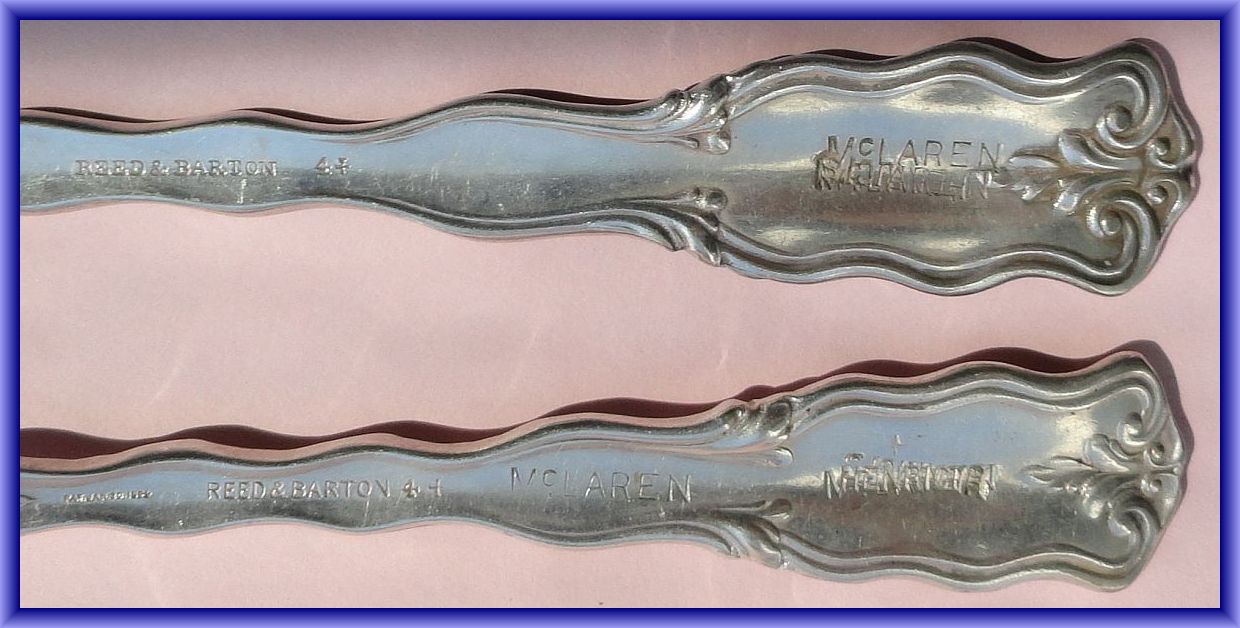 Closeup of Stamps
HENRICI'S with McLAREN overstamped.


About this set:

The Story That Goes With It ~

HENRICI'S was once Chicago's oldest restaurant, from1868 to 1962, missing its 100-year anniversary by only 6 years.

After Henrici's closed in 1962 its contents went to auction and other restaurants picked them up. McLAREN's Restaurants in Adelaide, Australia, appears to have liked the regal REX [1894] silverplate flatware pattern and got it. To be sure it now belonged to McLAREN's, a stamp was commissioned to be stamped over the HENRICI'S stamp on the back of the ware.

Whatever happened to all the ware the story doesn't say but some of it is here: 12 knives and 12 forks, plus 7 soup spoons of the larger table or serving spoon variety. All are in good vintage condition, perfectly serviceable for dining, however some of the spoons have slight heel wear.
SOLD
1 Cold Meat Fork, 8", no inscriptions:

REX1894CMFK




SOLD

Liz Vintage Silver Flatware Inventory & Shopping Information

Liz Collectible Jewelry HOME