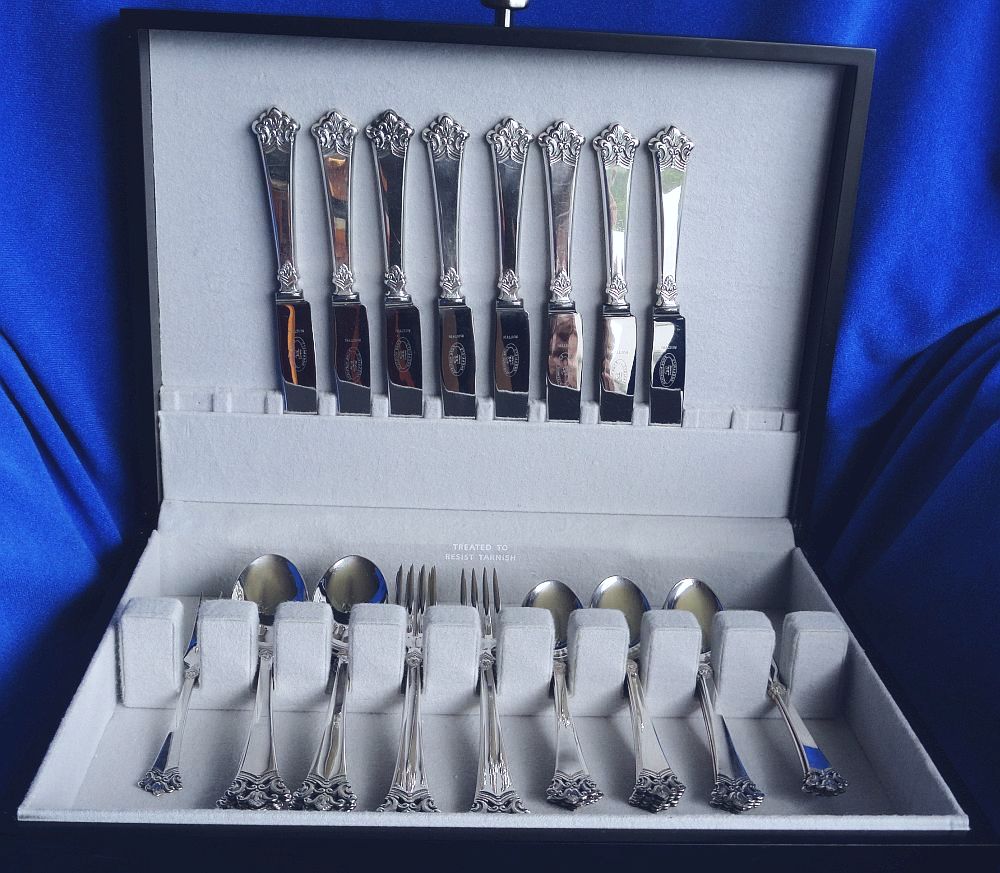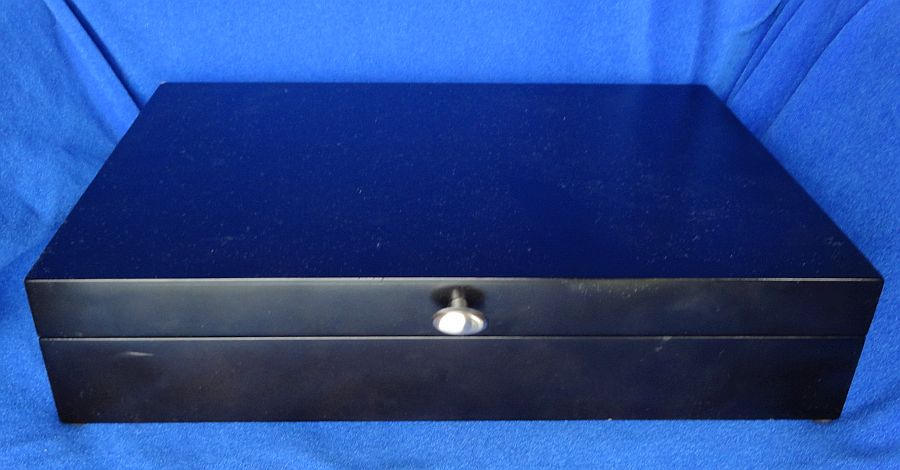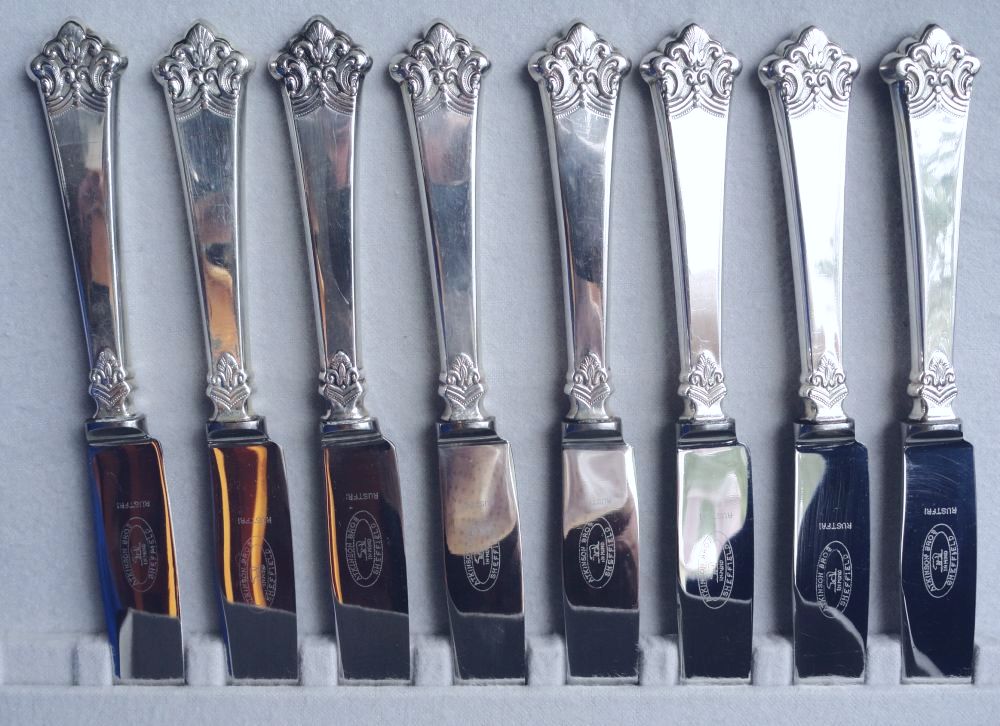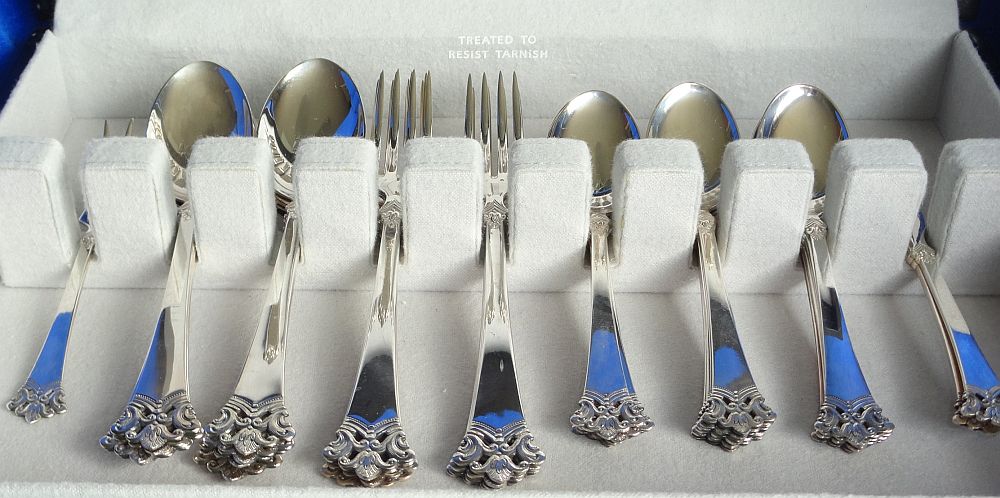 Click images to enlarge

Dinner Service for Eight:
8 Table Knives, Hollow Handle, with bolster, 8 1/2" [21.5 cm], Stainless Steel Blades

8 Table Forks, 7 3/8" [18.5 cm]

8 Soup Spoons, oval, 7 1/2" [18.8 cm]

16 Tea Spoons, 5 7/8" [14.9 cm]

2 Butter Knives/Spreaders, 6" [15 cm]

1 Butter/Pick Fork, 5 3/8" [13.5 cm]



An original Norwegian design pattern is inspired by old Norse themes from Viking times and faithfully interpreted by one of Norway's most renowned silversmiths, Theodor Olsen Eftf, now also known as Arven 1868, still in business in Bergen, Norway, see back stamp here. The stainless steel knife blades are crafted by the venerable old cutlery maker Atkinson Brothers of Sheffield, England.

The luxurious 43-piece 830s grade Norwegian silver service offered here at great discount is in remarkably fine vintage condition with most pieces uncirculated, ideal for gift giving.



$2,700.00

for One Set of 43 pieces

in a Black Lacquer Satin Finish Storage Chest
With Cream Anti-Tarnish Felt Lining
Made by Reed & Barton





ANITRA-1936-DINNERSET

SOLD



Compare prices for NEW production in Norway here, in English, U.S. $.

Also VINTAGE offerings in the U.S. here.

Do you want to see more pieces, perhaps add to the set?

Open stock available here.


Please note that the standard U.S. flat shipping charge included in the PayPal Shopping Cart checkout applies to this offering and should be considered an additional bonus. Outside the U.S. individual international shipping charges apply and will be advised at time of order. If ordering for delivery outside the U.S. please request a custom invoice by email to include international shipping charges.
---
Have questions?

Email or call Liz to work with you on your requirements.