Liz's Vintage Silver Flatware Online Shop
Special

La Viola ~ 1912

Wallace Silver Company

26 Pieces Sterling Silver Service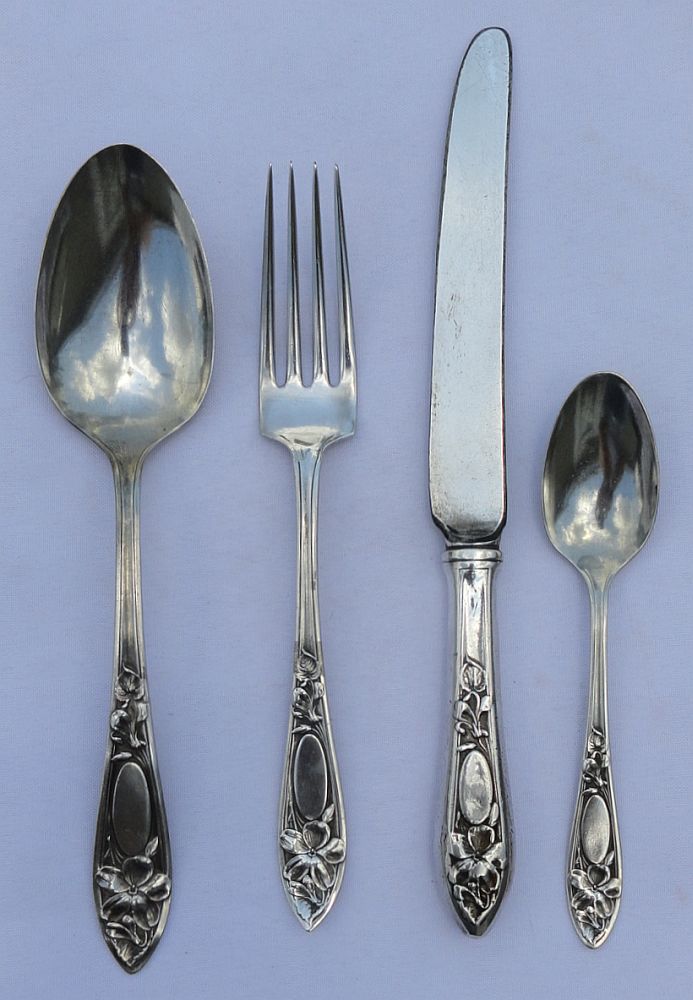 La Viola 1912
Sterling Flatware

Click image to enlarge

Service for 6:

6 New French Hollow Handle Dinner Knives, 9 1/4"
with Steel Blade
6 Dinner Forks, 7 5/8"
6 Table or Soup Spoons, 8 1/8"
6 Tea Spoons, 5 3/4"

Bonus: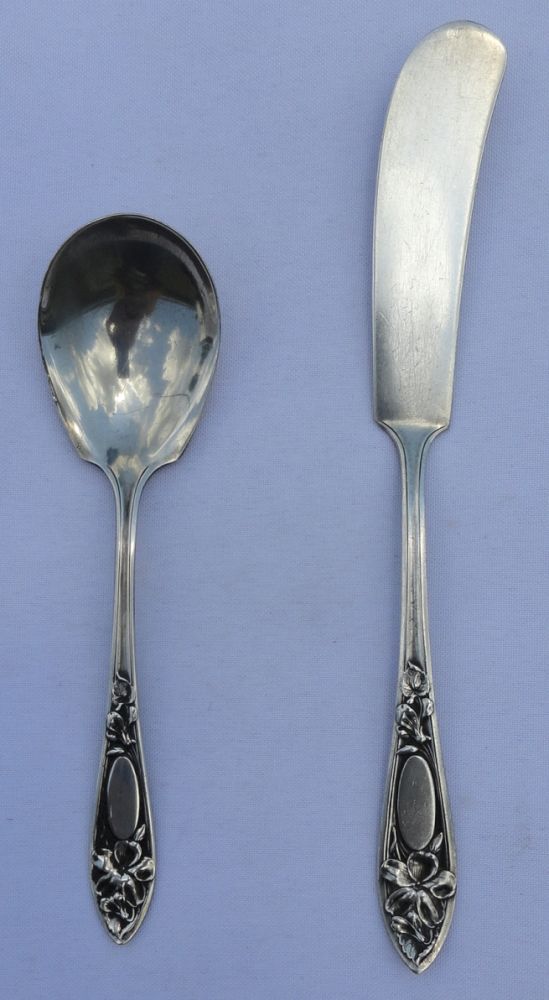 1 Sugar Spoon, 5 7/8"
1 Master Butter Knife, 7 5/8"

Pattern Detail
The pieces in this offering are in good vintage used condition. The knife handles show minor "flea bites", otherwise very good. This pattern is considered rare and not often found in complete sets as shown here.
Price:

$600.00

for 26 pieces
LAVIOLA-26PCS-SET:



Use the Add to Cart buttons to select your styles, enter number of pieces and Update in the Shopping Cart summary at any time.

You can shop on the same or multiple pages on the site to add to the Shopping Cart, then View Cart and proceed to Check Out.

Credit card convenience is available through the Shopping Cart courtesy PayPal. Direct VISA/MC convenience is also available, by phone to Liz. If you wish to use this payment option, do not use the Shopping Cart, just call Liz with your selections.

If you have questions do email or call Liz.




Click here for how to measure your styles to order the right size. Forks and spoons should be face down.
Image opens in new window.

More Info at Liz Vintage Silver Flatware Inventory & Shopping Information

Click any image to enlarge.

Liz Vintage Silver Flatware Inventory & Shopping Information

Liz Collectible Jewelry HOME