Liz's Vintage Silver Flatware Online Shop

Francois Frionnet, France
Fine Silverplate Flatware


Louis XV ~ Mid-20th Century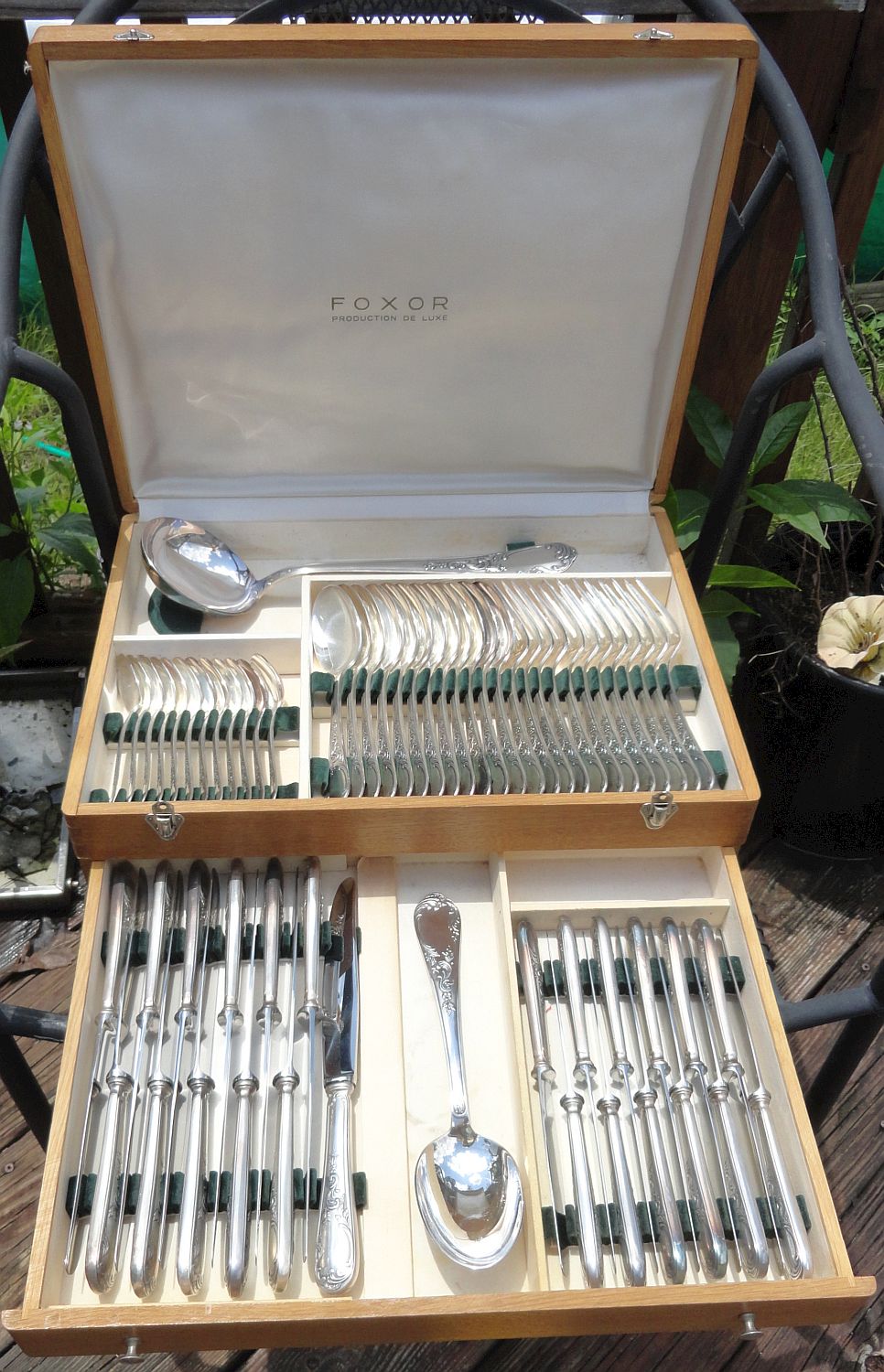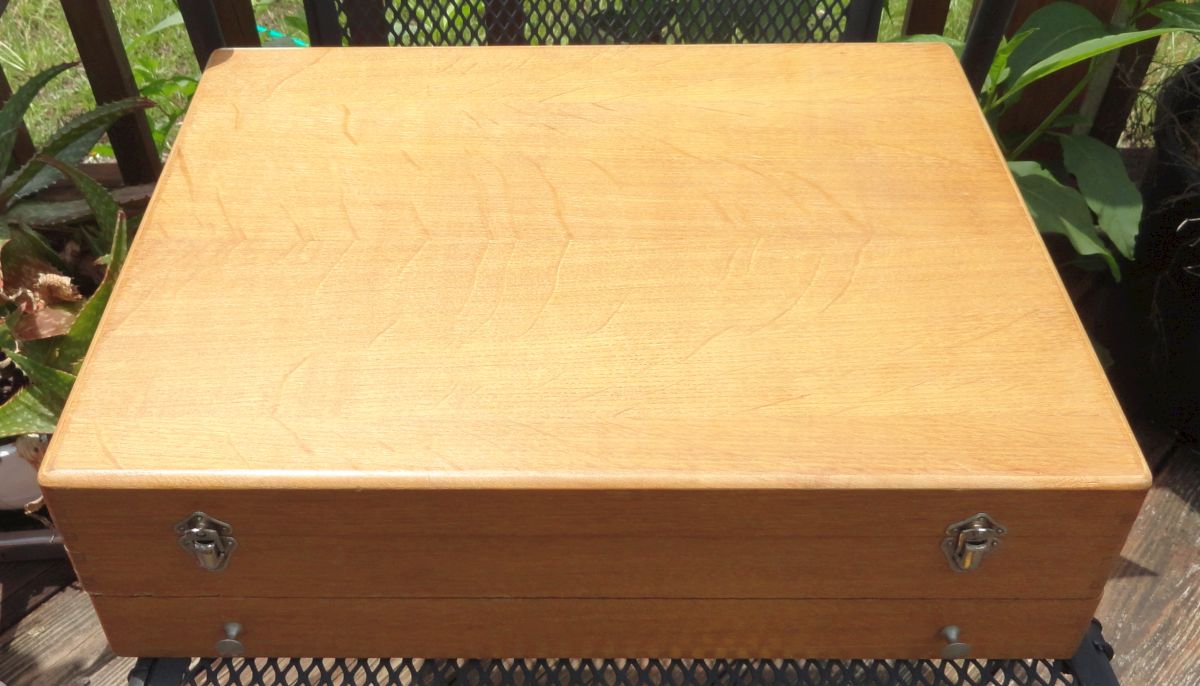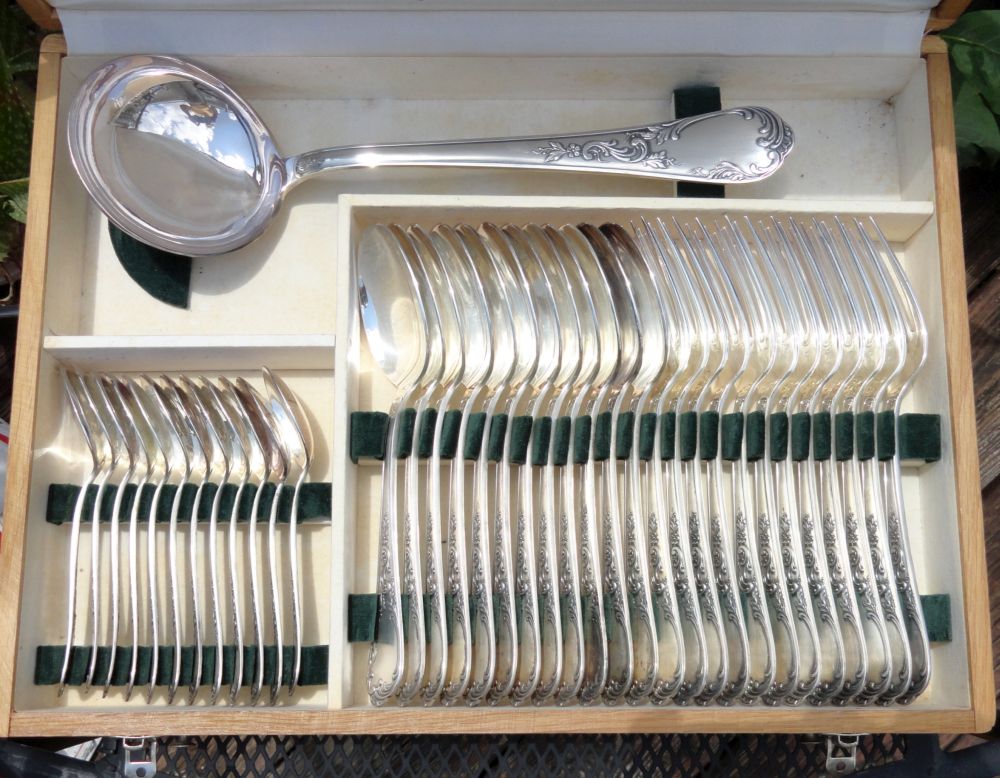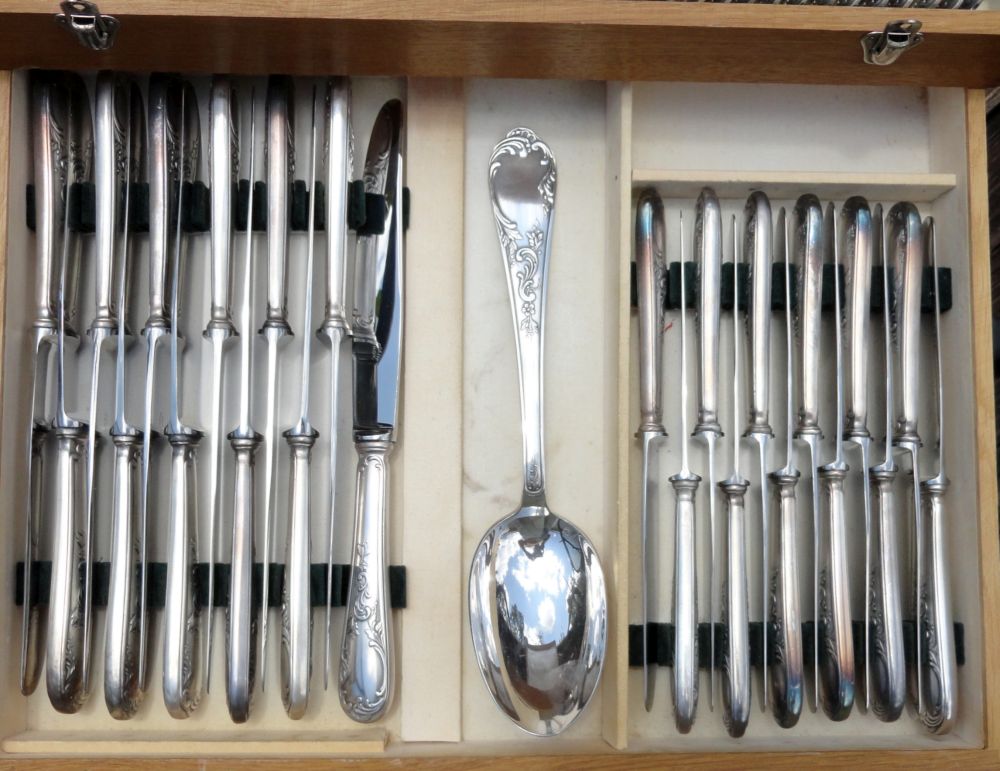 Click images to enlarge

De Luxe Service for Twelve:
12 Dinner/Table Knives, Hollow Handle, with bolster, 9 7/8" [25.5 cm], Stainless Steel Blades

12 Luncheon Knives, Hollow Handle, with bolster, 8 1/4" [21.4 cm], Stainless Steel Blades

12 Dinner/Table Forks, 8 3/8" [21.6 cm]

12 Soup Spoons, oval, 8 1/4" [21.4 cm]

12 Coffee or Tea Spoons, 5 5/8" [14.7 cm]

1 Table/Serving Spoon, 9 5/8" [24.8 cm]

1 Large Soup Ladle, 12 1/2" [32.2 cm]
This luxurious 62-piece French vintage silverplate dinner service in uncirculated condition in its original chest makes a great gift.

All pieces are stamped FRANCOIS FRIONNET.

Condition: Chest lining shows slight discoloration in a couple of places. Chest construction is intact.
$500.00

for One Set of 62 pieces
in Original Vintage Blond Oak

2-Tier Storage Chest

with Anti-Tarnish-Treated Fabric Lining

Made by FOXOR for Francois Frionnet

LOUISXV-FRIONNET-DINNERSERVICE:

SOLD
Please note that the standard shipping charge of US$9.50 included in the PayPal Shopping Cart checkout applies only within the continental U.S. Additional actual freight costs are a courtesy bonus. Outside the U.S. individual international shipping charges apply and will be advised at time of order. If ordering for delivery outside the U.S. please request by email a Quote for approval of a custom Invoice to include international shipping charges.
---
Have questions?

Email or call Liz to work with you on your requirements.

Liz Vintage Silver Flatware Inventory & Shopping Information

Liz Collectible Jewelry HOME