Liz's Vintage Silver Flatware Online Shop
Special
Go Golden, Roman Style!

Cellini ROMANESQUE ~ 1968-1992

4-piece Place Settings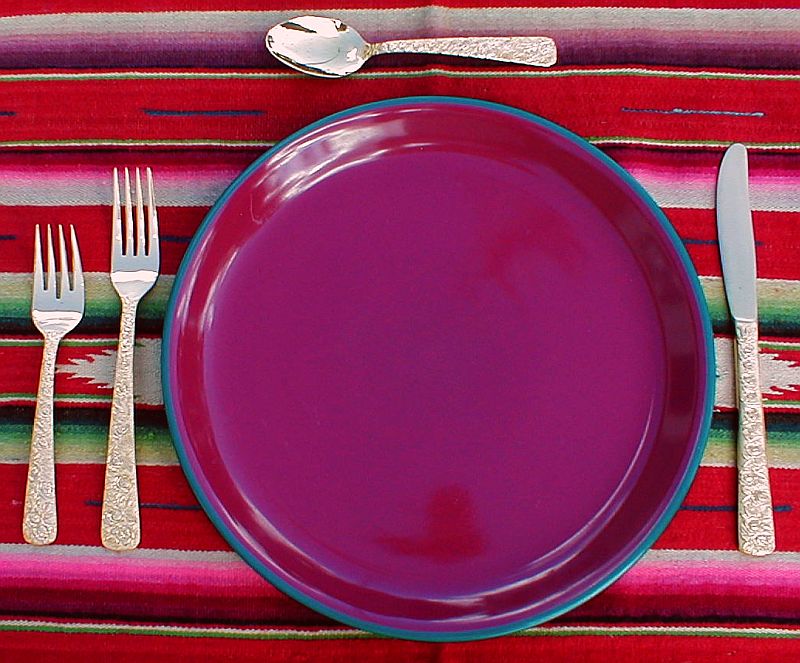 Cellini Romanesque 1968
Gold Electroplated Stainless Flatware
Table setting for illustration. Plate, etc. not included.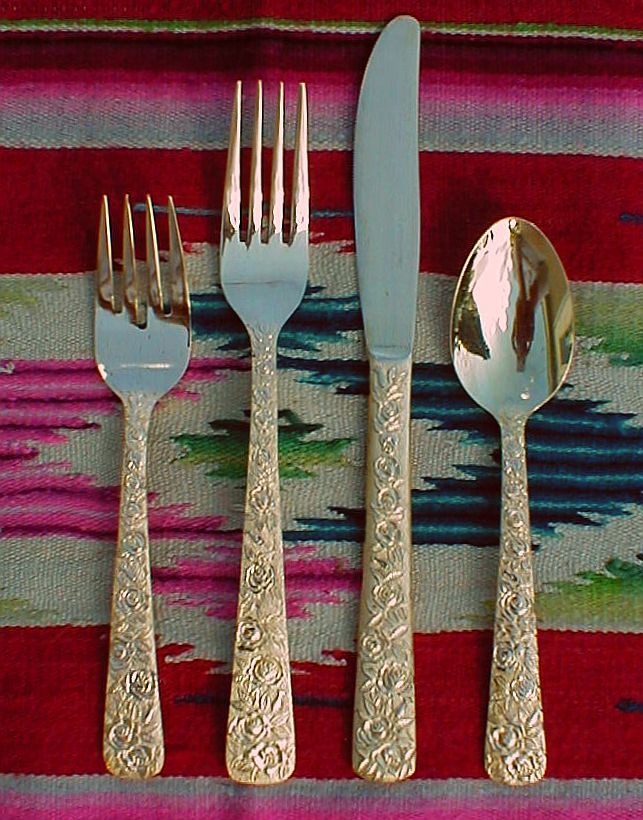 The pieces in this offering are new old stock, meaning uncirculated, never used, and have just come out of long storage. They will be shipped as they arrived to preserve original finish and avoid any accidental scratches. Gold-electroplated stainless steel does not need polishing as it does not oxidize and is dish-washer safe. But even gold plating can wear so the same good care given to other fine flatware is recommended.
Click images to enlarge

All pieces are back-stamped Cellini Romanesque 1968.
The mark was first used in Nov. 1968 and expired in 1992.
[Source: Trademarkia]

4-piece Place Setting:

1 Modern Solid Dinner Knife, 8 3/8"
with Serrated Goldplated (stainless) Blade
1 Dinner Fork, 7 3/8"
1 Salad or Dessert Fork, 6 1/8"
1 Tea Spoon, 6"



Special Price: $20.00
for One 4-piece Place Setting.

SOLD OUT



Use the Add to Cart buttons to select your styles, enter number of pieces and Update in the Shopping Cart summary at any time.

You can shop on the same or multiple pages on the site to add to the Shopping Cart, then View Cart and proceed to Check Out.

Credit card convenience is available through the Shopping Cart courtesy PayPal without a prior PayPal account.

If you have questions or would like to discuss or place your order in person and want Liz to issue a custom Invoice to you through PayPal do email or call Liz.

Click here for how to measure your styles to order the right size. Forks and spoons should be face down.
Image opens in new window.

More Info at Liz Vintage Silver Flatware Inventory & Shopping Information



Click any image to enlarge.

Liz Vintage Silver Flatware Inventory & Shopping Information

Liz Collectible Jewelry HOME